Second Hand Books with Massive Discounts
The Homework Club is back on the 17th September, parents can use the contact details on the website to sign up for this year
Gateway to Education Limerick shop is on Wikham Street, Limerick.
---
We are a registered educational support charity and we aim to make education more affordable for Limerick families by selling good quality second-hand school books and uniforms at reduced prices.
Since April 2012, we have helped over 9,000 Limerick families send their children to school, and we hope to increase these numbers in the coming years.
We believe education is one of the most important things we can offer young people, and the shop is our way of putting that belief into action. Also, we run a Homework club, please contact us here for more details.
We run on the energy of our founder Suzanne Roche,
Store manager Ian Mills, our C.E. scheme employees, and our valued team of volunteers, in addition to the generosity of donors. We offer more than just school materials, however. Our shop also supplies second-hand clothing, shoes, novels and nonfiction books, DVDs, CD's, household goods, and more, all for discounted prices. All our inventory comes from donations and if you want to make your contribution please donate here.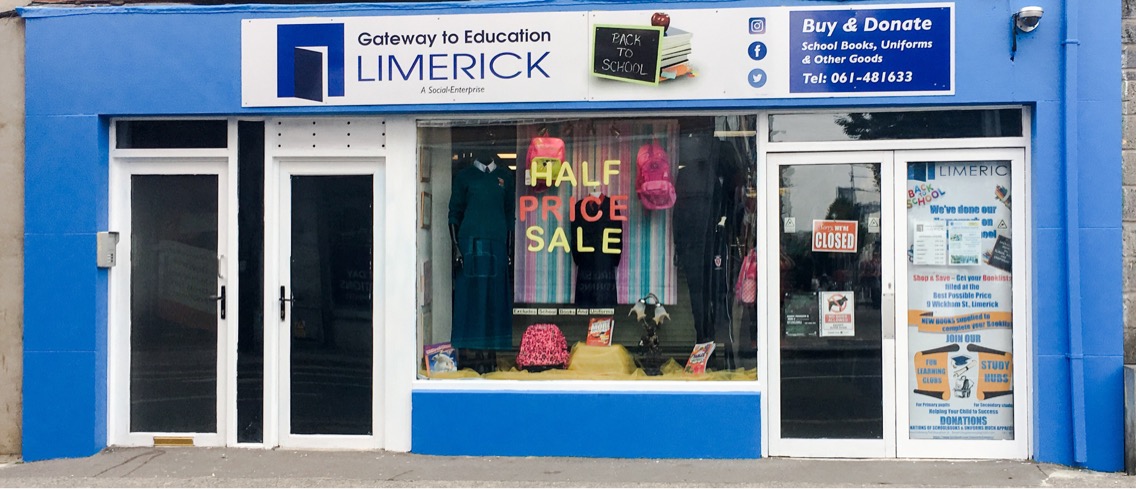 Malawi schoolbook support
Limerick Leader article: https://www.limerickleader.ie/news/news/363722/limerick-city-charity-books-support-for-third-world-community.html

"We put the word out there and got a great response. Any books which were in-date, and of use, we passed to parents of school children here in Limerick. Anything which was out-of-date, we boxed and put away,"

We have been gathering and preparing out-of-date schoolbooks over the last two years for shipment to Malawi, where there are only 168 books to each 1,000 students.

A total of 500 boxes were shipped to the African community last Wednesday, and a relative of a volunteer with Gateway to Education is based in Malawi, where he is doing aid work. Some books will go to schools, others will go to libraries in Malawi.
---
---
---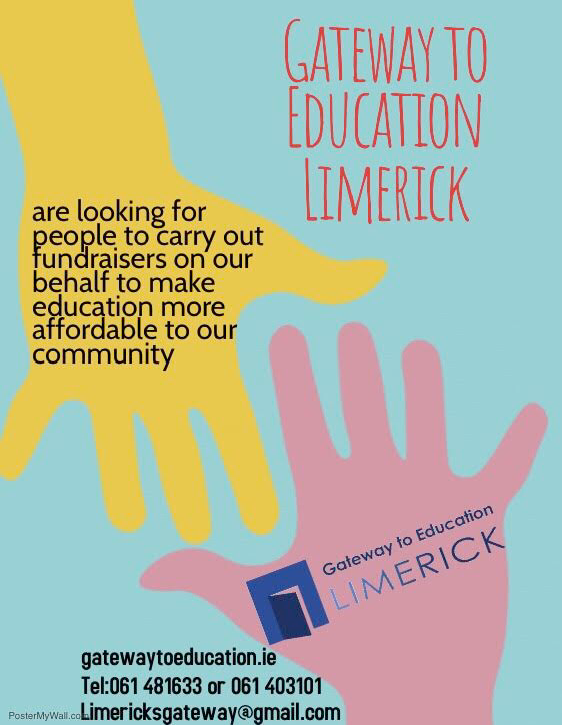 ---