Our Scheme is very simple if you have donations of in date schoolbooks or good quality general charity shop donations you get to save 20% on  brand new books for the school year complements of Edward Lifesciences Foundation & Energy for generations fund .
Donations can be dropped from 10am to 2pm Monday to Friday to our storeroom at the Tait business Centre . V9483V1 .
To collect your voucher, call 061403101
** Terms & conditions apply.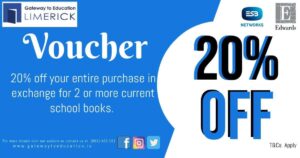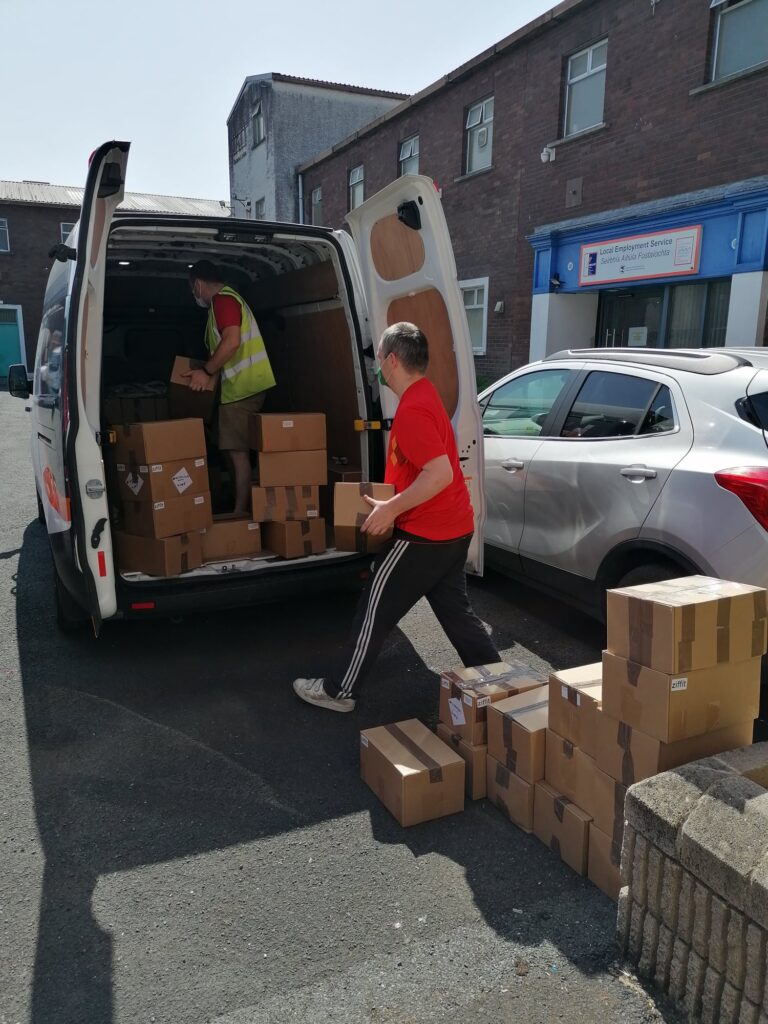 We have all seen the disturbing images of poverty and suffering in developing countries, on TV, in the newspapers or on the Internet.
As much as one would like to help, what can really, effectively be done?
Many international charities and NGO's are doing an excellent job fighting the ongoing problems of these countries. They provide money, food, clothing and medicine, all of which are very much needed. However, the problems are massive.
Read to Grow has a slightly different approach. We believe that teaching people from developing countries to support and educate themselves is extremely important.
Through education, these countries can grow to become stronger, more self-sufficient and no longer dependent on help from others.
Read to Grow contributes to this philosophy by supporting small-scale projects with high-quality English and French books.
There are so many adults and children who go through life without ever having read a book. In developing countries, books are scarce and very expensive. Without books, the door to knowledge and progress remains closed.
Many people remain in a vicious circle of poverty and illiteracy, instead of developing their talents and bringing change to their community through knowledge and experience.
We rely heavily on Book Drive's & donations, if you would like to donate please click the link below. Thank you
Limerick based charity, Gateway to Education, runs an ongoing initiative they call their "Go Do it" project. It focuses on adult education and empowering those who come through the project to learn new skills, grow in confidence and gain workplace experience.
Participants of the project are often those returning to employment, people who have been finding it difficult to find stable work and those with intellectual disabilities. Through working with staff on the day to day running of the charity, the project members earn experience in a variety of skills and tasks. These include admin and office work, storeroom & merchandise management, customer service skills, accounting, social media management and fundraising. Members also have a chance to work on the various projects that GTEL run such as the African Book Drive and their Homework Club.
GTEL works in collaboration with organizations like Headway, Employability, Daughters of Charity and the Community Employment Scheme to offer members of the local community a safe, welcoming place to work while also forming social and working relationships. 
Gateway to Education believes that education does not stop after school or college but continues throughout our adult lives. There is always room to learn new things, improve on the skills we already have and grow our social network. GTEL aims to offer this through the "Go Do It Project".
Paul Goodwin, GTEL manager explains that "we've seen many people come through the project over the years. Some have gone on to stable full time employment, others have started further study and some have found accommodation and live more independent lives. We are always sad to see our friends and colleagues move on as we miss working with them but we are proud to see them move closer to their goals and reach their potential. They sometimes call back in from time to time to catch up and have a chat which we always appreciate.
William Richardson, who is a participant of the project recounts his experiences as "a vital experience for me as a person. They gave me a chance to build skills and spend time working a stable job, when many other employment agencies had written me off. Because of the experience I gained with them, I have managed to get employment opportunities I would never have had otherwise. I'm so grateful to all of them"
Image taken from ILOVELIMERICK – Richard Lynch